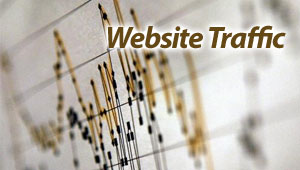 My Tested & Proven
Ways To Advertise
I am often asked what I do to get traffic to my websites. So, I put this page together to share with you exactly what I do. Below you will find a mixture of free and low-cost resources.

Of course, I have tried many, many different forms of advertising. But, I am not going to share the things with you that didn't do well.

I am only going to share the forms of advertising with you that I have received good results from.
PLEASE UNDERSTAND THIS:

Advertising successfully is NOT about doing just ONE thing and expecting great results.

It is about doing many different things CONSISTENTLY. Then, you will get consistent opt-ins from the many different forms of advertising you have running!
Make it YOUR GOAL to get AT LEAST 1 new form of advertising out per day! That way, before you know it...you will have lots of opt-ins coming in every single day!

As long as you have opt-ins coming in daily...you will get sales! AND...Do NOT forget...opt-ins build your list!

It's crucially important to be building a list!


When marketing online, it is very important to brand yourself. Branding yourself basically means that you are getting YOUR NAME out there and WHO YOU ARE.
I recommend making a website entitled, "Who Is (your name)?" On this website share who you are with your viewers, pictures of your family, how you make money online, etc.
I used a service called Weebly to make a website for myself. It is very easy to use. That's why I'm recommending it. You can use Weebly totally free, or if you want a couple extra little features you can upgrade your account inexpensively.
Something else I recommend is that you get a domain name like:
www.YourName.com
or

It looks much more professional to have a domain name like this vs. using the long website address you'll get from Weebly.

Then, once your site is done, I recommend adding that link to your signature in all of your out-going emails, or if you post in forums, etc.


I've used Rent-a-List quite a bit over the years. This can be a more expensive way to advertise. However, if you wait for when they run specials, you will get a great deal! They often run sales of 50%-60% Off!
Just go to their site, and open a free account. That way you will be on their list and receive emails with all their specials.

The latest thing I tested is their, "Lotto Sponsorship" advertising. This is a free lotto site they own where they allow people to pick numbers for free and they can win prizes. We as the advertiser are creating the revenue for them to pay their winners.

People who want to use this free lotto website must view the advertiser's website. I spent $36.00 for my ad to be shown for two weeks. NOTE: I bought this during one of their specials that was 60% off.

Here are the results for the most recent "Lotto Sponsorship" ad that I've run:


Clicks: 3548
Opt-Ins: 37




I've purchased 3 Solo Ads here for $29.85.

Here are the results I've received from these campaigns so far:

Clicks: 679
Opt-Ins: 14

Clicks: 542
Opt-Ins: 6
Clicks: 559
Opt-Ins: 9


CLICK HERE
to go to the Your EZ Ads Solo Ad Advertising website.


So far, I've purchased one Solo Ad here for $20.00.

Here are my results for this campaign so far:

Clicks: 148
Opt-Ins: 18




So far, I've purchased one Contact Solo Ad here for $7.95.

Here are my results for this campaign so far:

Clicks: 276
Opt-Ins: 10




Super Solo Ads has a membership option, but that is not what I did. I purchased 4 individual solo ads here for $26.00.

That means that I bought all 4 at the same time, but you send them out individually. So, you can use different subject lines and different ad copy, if you'd like to.

Here are my results from 3 different campaigns that I've started:

Clicks: 447
Opt-Ins: 5
Clicks: 463
Opt-Ins: 13

Clicks: 483
Opt-Ins: 6


I have purchased solo ads through ShowMyLinks.com several times. Every time I received good results. The solo ads cost $37.95.

Here are my results from 3 different campaigns:

Clicks: 559
Opt-Ins: 58
Clicks: 467
Opt-Ins: 21
Clicks: 515
Opt-Ins: 15
CLICK HERE
to go to the ShowMyLinks website.

Downline Builder Direct is a list building tool. (Of course, when you hear anything about building a list...what that means is that people are opting in on your capture page, which adds them to your autoresponder, which is "building your list.")

Downline Builder Direct gives you the capability to send emails to their members...depending on what membership level you are on. For example: A Bronze membership only allows you to email to members every 15 days, a silver membership every 10 days, and Gold every 7 days, etc.

I chose to become a Diamond member because it was only a one-time $97 for lifetime usage of their service. This allows me to email up to 20,000 members every 2 days.

And, best of all I DO NOT have to remember to login to my account to send the emails out every 2 days. They have an automatic mailer system.

You can add up to 5 different ads and the system automatically rotates through these ads and sends them out for you every 2 days. The 5 ads that you add to the mailer can be all for the same business or a number of different businesses, if you want.

RESULTS:

I have been using Downline Builder Direct since April 2009 for several different businesses. Here are some actual results I've received:

1st Campaign: 110 clicks & 45 opt-ins
2nd Campaign: 97 clicks & 21 opt-ins
3rd Campaign: 11 clicks & 10 opt-ins



Planet Traffic offers many different types of advertising, such as: banner advertising, targeted email advertising, guaranteed traffic, and guaranteed signups.

By the way, when ordering guaranteed signups, for us that means people who opt-in to our capture page are considered guaranteed signups.

RESULTS:

I have used Planet Traffic for quite a while now and have always received good results. Here are some actual results of campaigns I've run:

50 United States Guaranteed Signups
Cost: $37.50
Clicks: 188
Opt-Ins: 89

250,000 Banner Impressions
Cost: $15.00
Clicks: 990
Opt-Ins: 57
Email To 10,000 US Members
Cost: $9.98
Clicks: 1752
Opt-Ins: 23

What I've had the best results from are the US Guaranteed Signups & the Banner Impressions. So, that is what I'd recommend using the most.




Get Paid To Read Email Sites
There are tons of sites out there called "Paid to Read Email" sites. These are sites that pay their members to read emails they receive.
When new members sign up, they choose what kinds of emails they want to read. Making them "targeted" readers. Of course, these types of sites need advertisers. That would be us. You can advertise our opportunity using this type of advertising. This type of advertising is usually very inexpensive.

Once you enter one of the "Paid to Read Email" sites, find the "Advertise" link and click on that. This is where you will find all of the information you need for advertising on that site.

Something for you to keep in mind: Most of these sites offer International membership. If you want to target your audience to just the US or the US and Canada, for example, that option is available on most sites.

I have put the banners below of the websites that I've received the best results from. Just click on a banner to go to that site, then look for the "Advertise" link.

RESULTS:


I've listed what form of advertising I've used from each of these sites, and the results below. And, I know for a fact I've received sales from these.

Email Pays U
Purchased: Inbox Ad
Cost: $17.50

Different Campaign Results
Clicks: 2941
Opt-Ins: 43
Clicks: 1727
Opt-Ins: 58

Clicks: 1294
Opt-Ins: 42

When using the "Inbox Ad" you need to keep in mind that your email goes to the entire member base. They receive your email in their member's back office.

You will receive a lot of Int'l opt-ins when using this, but you also receive opt-ins from the US.

Cash Money Email
Purchased: 2,000 Targeted Emails
Cost: $20.00
Clicks: 1855
Opt-Ins: 56

Donkey Mails
Purchased: Email To All Members
Cost: $49.23
Clicks: 10,061
Opt-Ins: 99

Cash Delight
Purchased: 20 US/Canadian Signups
Cost: $15.81
Clicks: 96
Opt-Ins: 23


You can place ads on the Google search network, if you'd like to. I am by far no expert at this! As a matter of fact, it would be very accurate to say that I know a very little bit about it. But, I will be happy to share with you what I do know.
When someone does a search using Google, results appear on the screen in the regular space, and also along the right-hand side of the page. Those results on the right-hand side of the page are ads that advertisers have placed.
To place an ad, you have to attach certain "keywords" to that ad, so that when someone does a search on "working at home" for example, your ad might appear.
It is true that you can spend A LOT of money using Google Adwords, so you must be careful what keywords you choose and the amount of money you choose to spend a day and what limit you set for each keyword.
You see, anytime someone clicks on one of your ads that they found with a keyword you chose, you have to pay for that click.
If you are willing to do what I did, you can figure out how to use this service very inexpensively. I just went to Google Adwords, opened an account and READ a lot! There are "?" next to everything. Just click on those "?" to get an understanding of what that is for.
I used the "Keyword Tool" that is in Google Adwords to come up with the keywords I'm using. You can type in a keyword, for example: "working at home" and see that there is A LOT of people using that keyword. I stayed away from those. I don't want to pay $5.00 per click! As a matter of fact, all of my keywords are less than a dollar.
You have to be creative when coming up with keywords. Let your imagination run wild with all kinds of words and phrases that anyone might use to look for your business.
Remember to use misspelled words and phrases, too. People often misspell words and phrases when doing searches.
Type these words and phrases in using the "Keyword Tool" and you can tell if these words and phrases are highly popular or not.

You just have to be patient in reading and learning. And, use the "Keyword Tool" to help you find keywords that will work well for you.
RESULTS:


I have always paid less than $1.00 per click. I know that I have made multiple sales from using Google Adwords. Here are some results from campaigns I have run:

Clicks: 275
Opt-Ins: 87
Clicks: 730
Opt-Ins: 274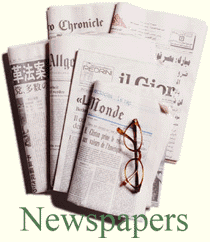 Newspaper advertising does WORK when done right! It is a waste of money if you don't do it the right way. I've talked with a newspaper specialist to verify that what I'm telling you below is accurate information. Follow these guidelines when placing an ad:

Top 2 publication choices when placing an online opportunity ad: THRIFTY NICKELS and SMALL HOMETOWN COMMUNITY PAPERS (both can easily be found on their website.)



You MUST run an ad for AT LEAST 4 weeks for best results. There are some publications where you can run an ad for 4 weeks and get the 5th week FREE.



It is best to put a PHONE NUMBER and WEBSITE ADDRESS in your ad.


I strongly recommend that you talk to an ad specialist when you are ready to place your ad. That way if there are any suggestions they can give you to maximize your results, they can tell you.



When Ready To Place An Ad, Call & Ask These Questions:
Circulation
Cost
Any Specials Going On
Which Section Would The Ad Be Placed In
You May Want To Place Your Ad In The Employment Section For Better Response
It is best to run your ad consistently for 3-4 weeks to truly test it. One week isn't long enough. If possible, do your research and find smaller publications that are close to larger cities. Just try one paper first for 3-4 weeks and see how it does. If you do well, you can broaden your advertising efforts.
IMPORTANT NOTE:
There is a way for you to track your offline newspaper advertising! Personally, I wouldn't want to run an offline ad if I weren't going to track it, especially if you plan to use just a URL in your ad and not a phone number. If you don't track your ad, you will have no idea how well it did and if you should change your ad, use the same ad again, etc.
So, if you'd like to track your offline ads, this is how to do it:
If you aren't using some sort of service to track your advertising (example: HyperTracker), then you'll need to set something up.

Now, get a domain name. You can get an inexpensive domain name at GoDaddy. (See my "Other Resources" page on this website.)

In your tracking service, create a new campaign for your offline ad. Have it set to go to your new domain name.

Go into the account wherever you got your domain name at and set it up to forward to the tracking service's URL you created for your offline campaign.

That's it! So, this is how it works: Person reads the paper and is intrigued by your ad and goes to your website. The website you have listed in the paper is the domain name that you got just for your offline newspaper advertising campaign. That website forwards to your tracking service's URL, which forwards to your business capture page. Now, your tracking service is counting all the clicks that you get from that ad!
RESULTS:
I haven't been running newspaper ads consistently. However, the last time I ran an ad, I did get good results. And, even though I know better, I only ran this ad for 1 week. So, you can imagine how much better it would have done if I ran it for at least 4 weeks. Here are the results from that campaign:
Purchased: 7 East Florida Pennysavers
Cost: $108.00
Clicks: 784
Opt-Ins: 104

The source I used was: Nationwide Newspaper Advertising

CLICK HERE to go to Nationwide Newspaper Advertising.